POLICIES
Shipping Policy:
We use the best shipping price available for you.
Any US customers are in charge of paying any customs fees that are charged. 
You should receive shipping updates as they are fulfilled at the store. We work on orders daily. 
Return and Exchange Policy:
Please email Cheryl at cheryl@thistlewood.ca about returns and exchanges.
Returns and exchanges must be done within seven days of receiving the item, or if purchased in store, seven days after item has been purchased. 
Item must be unused or undamaged. 
For refunds, you will receive your money back in the way you purchased the item. For exchanges, if any extra costs are incurred, the purchaser agrees to pay the extra. 
Any return shipping charges are the responsibility of the customer. The item will be refunded when the item arrives back at our store undamaged and in its original condition. 
Privacy Policy:
How customer information is collected, stored, and used.
Disclosure of any third-party services or tools that collect customer data (e.g., analytics, payment processors).
Details about the use of cookies and tracking technologies.
Terms and Conditions:
Shipment of items will only happen after an item is purchased. 
Copying and imitating my art is not allowed. 
I, Cheryl Penner, of Thistlewood Pottery Studio am not responsible or liable for any hurt or accident that may come from using products sold at Thistlewood Pottery Studio. 
Payment Methods:
Accepted payment methods: credit, debit, PayPal, e-transfer, or cash.
Your payment info is secured by the Shopify website. I cannot access any info and cannot pass on any info. 
Cancellations:

Please reach out to me at cheryl@thistlewood.ca if you realized you purchased the incorrect item. As long as the item has not yet shipped, you should be able to cancel the item easily. 

Product Availability:

If you know of item in our product line that you would like, please contact me at cheryl@thistlewood.ca. I am often working on items that are frequently ordered. Likely what you are looking for is in the product line, or I can place it in the product line so you can have it as soon as possible. 
Cheryl Penner
I grew up in rural Manitoba with the wind in my hair, surrounded by bird song, and happy times. Being out in nature was and still is a time of joy: endless hikes, times spent around the campfire with family and friends, puttering in my new garden space, worshipping our Great Creator with church family on Sunday, paddling down the river, crunching across the snow in my snowshoes, gliding down hills in skis, soaking up the heat of my fireplace, and much much more.
CONNECT WITH CHERYL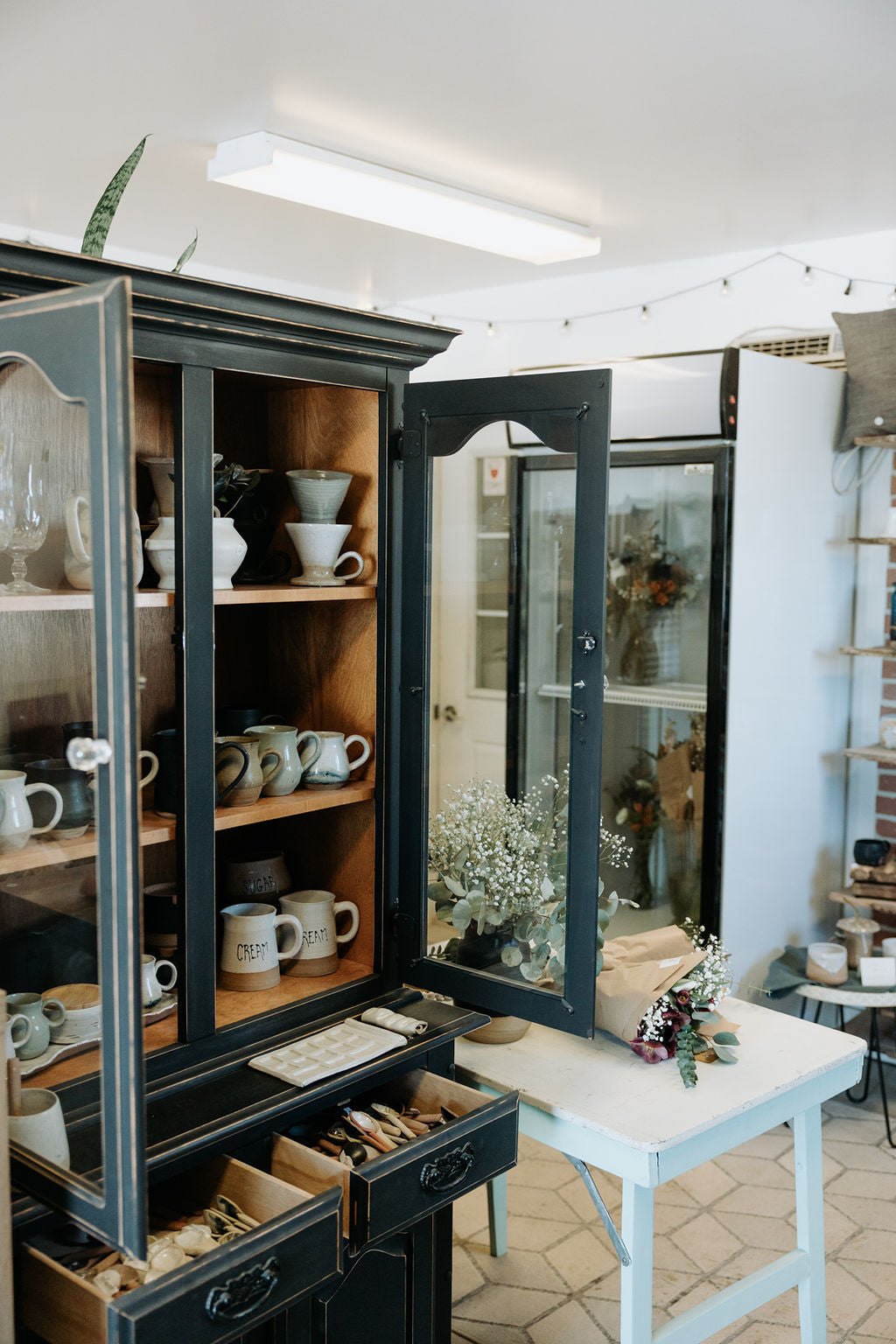 Thistlewood
Thistlewood is located at 38 Elevator Road in Whitemouth, Mb. Our town in on the 44 highway. We are an hour from the outskirts of Winnipeg on the way to the Whiteshell Provinicial Park.
SHOP ONLINE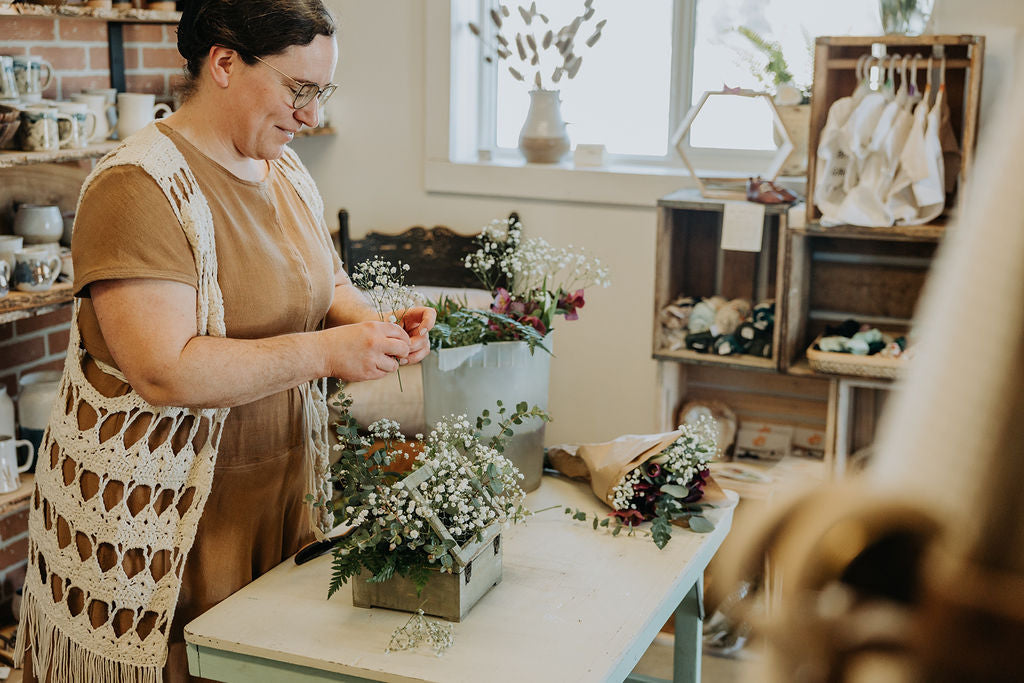 Bouquets + Arrangements
Our floral fridge is stocked with flowers year round.
As child, I would walk around my mother's garden and pick flowers, much to her dismay. I loved the look of a bouquet on the table, and she loved the look of the flowers in the garden. Haha. Now we both get the best of both worlds.
ORDER